Quality fashion from the heart
Sabina's passion is in creating elegant timeless pieces that bring out your inner beauty.  From St. Barth's to New York, she has been designing and creating for decades, always using the finest materials and craftmanship.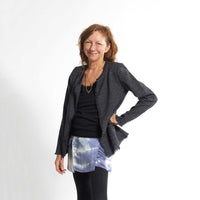 ABOUT SABINA
Founded in 1981 in St. Barths, Sabina Zest creates a line of luxury clothing made with the finest cottons, linens, silks, wools, and lace for women, men, and children.

Designs are focused on comfort, sophistication, elegance, and creating favorite pieces to last for years. Sabina Zest is located in the heart of Hudson, NY on Warren Street.
LEARN MORE